About
LIVE RADIO
Lemonadio Radio is so much more than music
Does your business have a voice? Lemonadio is a Digital Media and Entertainment company specializing in customized Cape Cod Community awareness, radio and podcasting, inclusive gatherings, and promotions. Events include non-Profits, family functions, school dances, sober parties, and fundraisers. Let's create a campaign that covers all of your needs together!
LATEST NEWS
Thank you to our sponsors
Get ready to usher in the holiday season with warmth, joy, and a touch of Cape Cod magic at the inaugural Cape Cod Christmas Market. This enchanting holiday extravaganza promises to be the highlight of the season, bringing together local artisans, gourmet delights, and festive entertainment, all in one delightful location. Event Details: Date: Sunday, November 26, Sunday, December 3, Sunday, December 10 and Sunday, December 17 Time: 11AM- 3PM Location: Naukabout at Mashpee Commons Admission: Free The Cape Cod Christmas Market is a celebration of all things festive, featuring: 1. Artisan Vendors: Explore a winter wonderland of handcrafted gifts, decorations, and unique treasures created by talented local artisans. From hand-knit scarves to one-of-a-kind ornaments, you'll find the perfect holiday gifts for your loved ones. 2. Gourmet Delights: Savor the flavors of the season with a delectable array of gourmet food and beverages. From hot cocoa and freshly baked cookies to savory treats and gourmet cheeses, there's something to tickle every taste bud. 3. Live Entertainment: Enjoy the sounds of the season with live performances by local musicians, carolers, and even a visit from Santa Claus himself! There will be entertainment for all ages, ensuring everyone leaves with hearts full of holiday spirit. 4. Kids' Corner: Keep the little ones entertained with holiday-themed crafts, activities, and a chance to meet Santa Claus in his cozy grotto. Don't forget your cameras for those memorable Santa photos! 5. Festive Decor: Be inspired by enchanting holiday décor throughout the market, with twinkling lights, beautifully decorated trees, and an abundance of seasonal charm. 6. Giving Back: We believe in the spirit of giving during the holiday season. The Cape Cod Christmas Market will host a charity drive to support local families in need. Bring a non-perishable food item to make a difference in our community. All donations will be supporting the Saint Vincent DePaul Society at Christ the King Church in Mashpee. Don't miss this opportunity to kick off your holiday season in style at the Cape Cod Christmas Market. Whether you're looking for unique gifts, delicious treats, or simply want to bask in the holiday spirit, this event has something for everyone.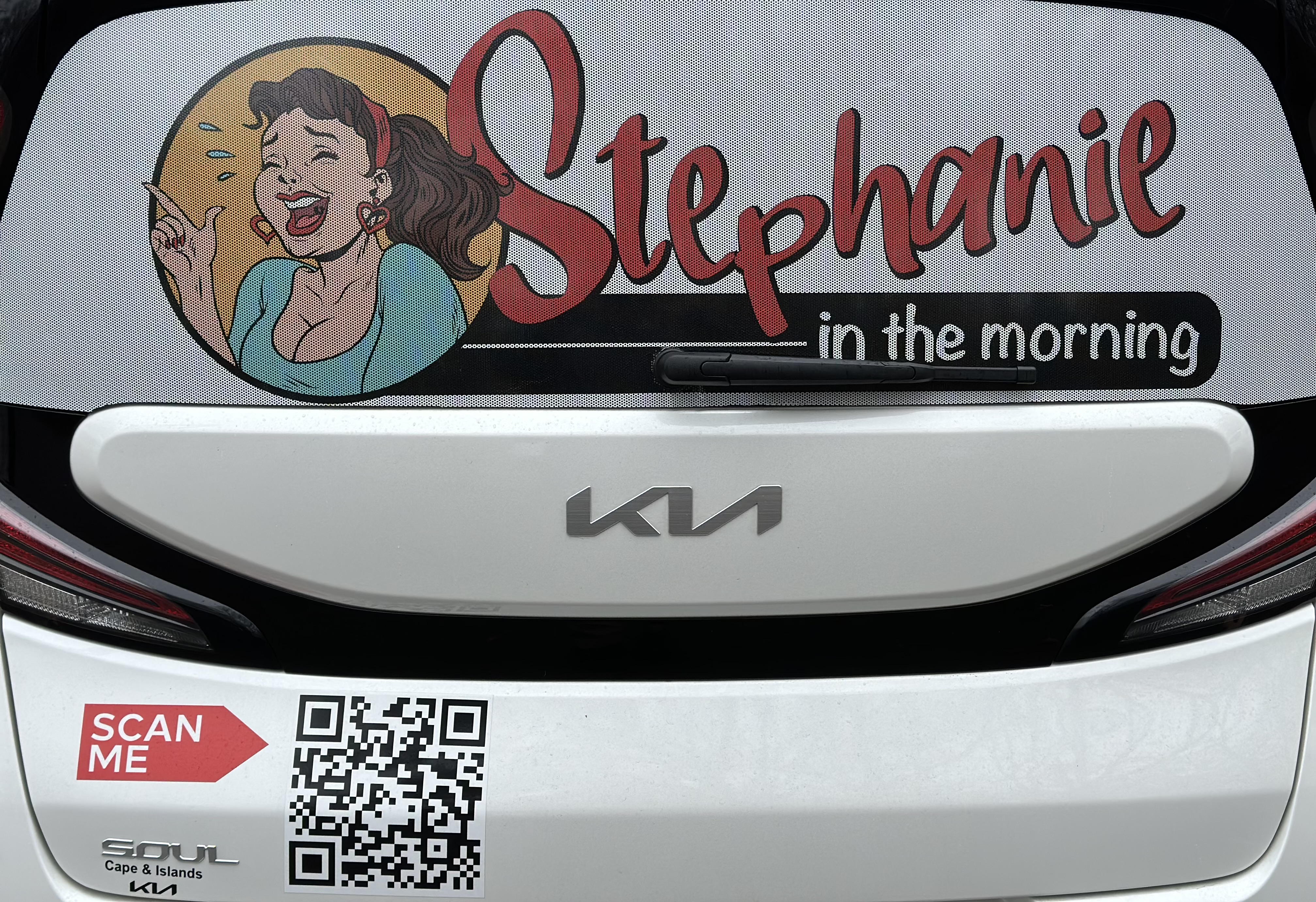 Thank you to our sponsors
We love our company vehicle from Cape and Islands Kia. Make sure you head in today and test drive an EV6 or a Sorento.